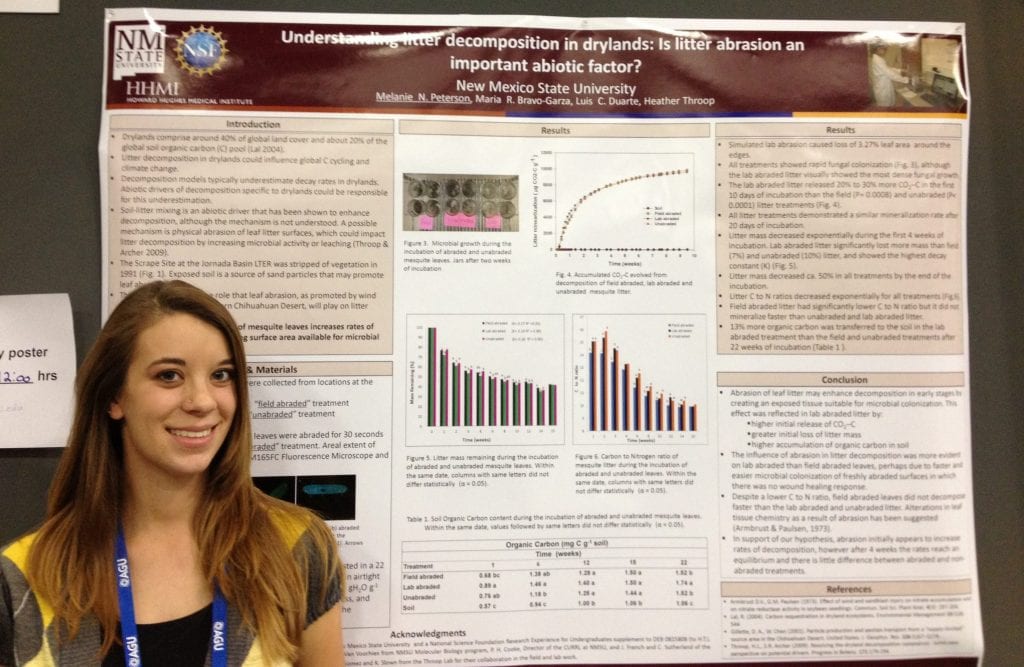 Each year, the Biology Department showcases its graduate and undergraduate students' work during a day of talks and posters. Present your work, help by being a judge, or just come and listen to the magnificent things our students are doing!
The Biosymposium is open to all undergraduate and graduate researchers as well as postdoctoral fellows across all colleges and departments.  Participants must submit an abstract to be considered for a research talk or poster. Those selected for talks will be informed before spring break. Presentation times will be dependent on the number of participants.
Biosymposium Date:  Saturday, April 6th 2019
Abstract submissions deadline is: March 11th, 2019
Final Program Biosymposium 2019


Download PDF
All abstracts must be submitted by email to:
NMSUbiosymposium@gmail.com  
Please use the attached sample abstract word document and modify as appropriate.  Do not change the format of the abstract!  Save the file as your full name and email it to the address above.